Did you know that wearing appropriate clothing for each type of physical activity has a direct influence on training performance ? More than a matter of beauty and comfort, an inappropriate suit can hurt your skin and even put you at risk – have you ever thought if, when you feel hot, you tie the shirt around your waist and it wraps around the bike's pedalboard? So it is important to research and pay attention before choosing a gym outfit .
To help, follow this post and learn about the types of clothing appropriate for some of the most common modalities!
How to dress for different modalities?
If you are starting a practice, it is worth asking the teacher or a more experienced colleague which parts they indicate as essential.
Gradually, you will notice which type of clothing best fits your needs and your personal taste. For now, check out some items considered basic for different modalities:
Bodybuilding clothing
For men practicing bodybuilding , tactel pants and shorts are unbeatable; for women, leggings, shorts, shorts-skirts or lycra jumpsuits, always accompanied by tops in the same material.
To complete, both need a dry shirt (which is close to the body), so as not to tangle and hinder the execution of the movements.
In addition, neoprene gloves, to prevent the formation of corns, and gym shoes are essential.
Clothes for crossfit
Similar to the weight training clothes and gym classes in general , the clothes for crossfit have some technological differences, due to the activities carried out at the outdoors .
Although the modeling is the same, choose fabrics with protection against ultraviolet rays (including caps or visors) and, for the coldest days, opt for lightweight waterproof windbreaker jackets.
Yoga and Pilates clothing
To move freely and not hinder the performance of the postures, the clothes for Yoga must be light , loose, breathable and, especially, comfortable. If you don't want to be barefoot, wear non-slip socks.
On the other hand, pilates clothes need to be tight and comfortable, ideal for making movements without getting tangled in the devices. A lycra jumpsuit can replace the double legging and top.
Clothes for pole dance
Although some bruises on the belly and legs are inevitable due to friction, the ideal is to use tight shorts and short tops to increase the skin's adherence to the bar , making the pole dance .
Running clothes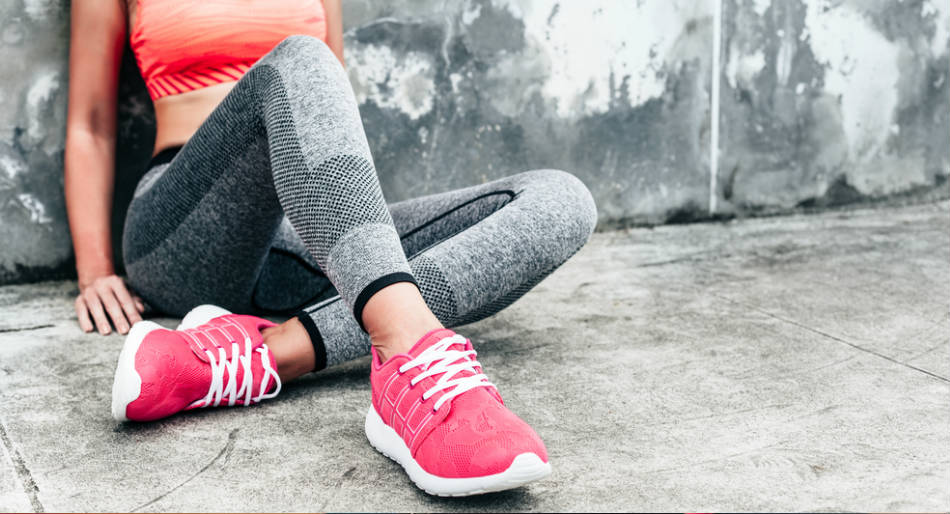 The use of compression leggings or shorts is essential to prevent the thighs from becoming touched during the run . Men who feel uncomfortable can wear loose-fitting shorts on top .
For women, swimmer-style tops or criss-crosses on the back offer good support to the breasts at moments of greatest impact.
When choosing the T-shirt or tank top, opt for those of the dry fit type – with fabrics capable of cooling the body , improving ventilation and absorbing sweat without weighing. The market also offers models with antifungal action, which prevent bad smell.
Wearing the right shoes prevents a series of injuries. So, look for sneaker models with cushioning systems and joint protectors.
Clothes for spinning
They are very similar to the clothes indicated for running and other aerobic activities.
In spinning , the difference lies in the use of compression shorts with gel linings (to improve comfort in the saddle) and cycling shoes to firm your feet during the most intense rides. Gloves can be opened or closed.
Clothes for boxing and muay thai
For boxing lessons, use tight tops and blouses to avoid tangling, wide shorts to allow for wide leg movements, as well as high-top sneakers to protect your ankles, provide grip and stability.
The use of gloves suitable for the sport , with thicker padding to resist the impact of bags, as well as wraps (hand bandages), is also essential.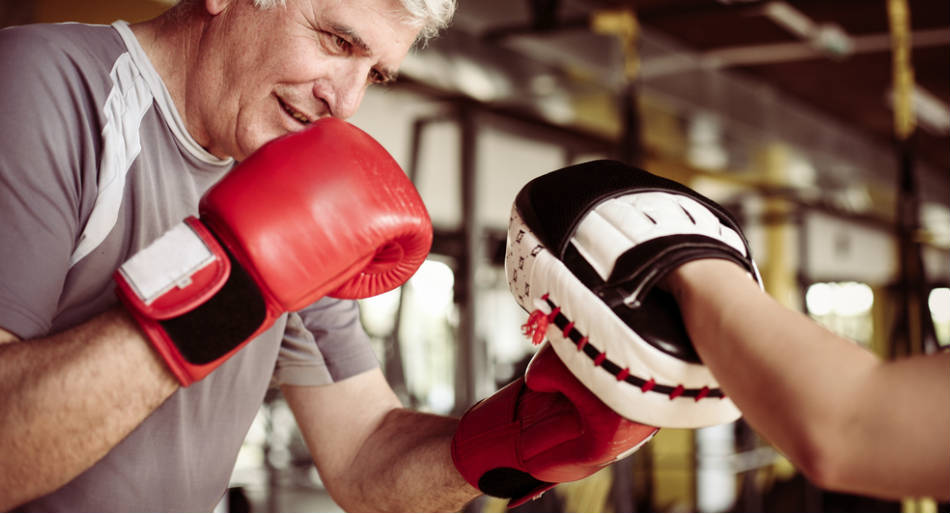 For the practice of muay thai , the outfit is similar to boxing , but there is no use of sneakers, but of shin guards.
Gloves, on the other hand, need to be more flexible to be able to use their hands on the clinch (when grabbing the opponent and giving knees) and always accompanied by bandages.
The use of mouth and genital protectors (for men) or breasts (for women), in both modalities, is also important.
How to choose the right clothes for the gym?
Although there are occasions in everyday life that justify the wearing of, say, uncomfortable clothing (such as a work meeting or a formal social event), during physical activity this is not possible.
Rather than being pretty or a bargain, gym clothing should be functional and the right size .
Also, invest in two items that make all the difference when arriving and leaving the gym:
It is also important to have two or more pairs of sneakers to alternate them and avoid the so-called overuse, compromising the effectiveness of the damping systems, and several pairs of cotton socks (to prevent bubbles and smells).
What to avoid in a gym outfit?
Firstly, the cute but ordinary pieces, that is, those that give transparency, mark the groin, pinch, have zippers or metal pendants, among others.
Even if it was designed as a gym outfit, avoid tight pieces , which hold the circulation, and very wide, which get caught in the devices.
Also, forget the tactic of wearing very hot clothes in order to lose weight , which only help to eliminate water and minerals and can lead to dehydration and even cause fainting. There are correct ways to speed up metabolism .
With so many features, no one can say that fitness fashion is futile . After all, having an appropriate wardrobe for the exercises helps to prevent injuries and even helps to maintain the training routine, because you choose what to wear quickly and do not give the laziness a chance to hit! So you can invest in gym clothing without weight on your conscience!
If you liked this content and want to have access to other tips and prepare for the summer project, enjoy and download our free e-book !